Industry Scheme
The challenges and demands for security systems are as diverse as the businesses in the industrial sector they serve. It doesn't matter whether you are the size of an SME, or a large international corporation – with our AMX security solutions we can guarantee you top level security and a communications system without fault.
AMX Junior Basic
We recommend the AMX Junior Basic to our customers looking for a small alarm system or a compact setup. The AMX Junior Basic solution is our most compact embedded alarm server from the new generation of model. Incidents that impact on your business are monitored centrally through informal interactions with all your essential systems, which can then be relied upon to sound the alarm at the first sign of trouble. These reasonably priced variations to our AMX alarm server unite quality with attractive terms and promise an outstanding price-service ratio.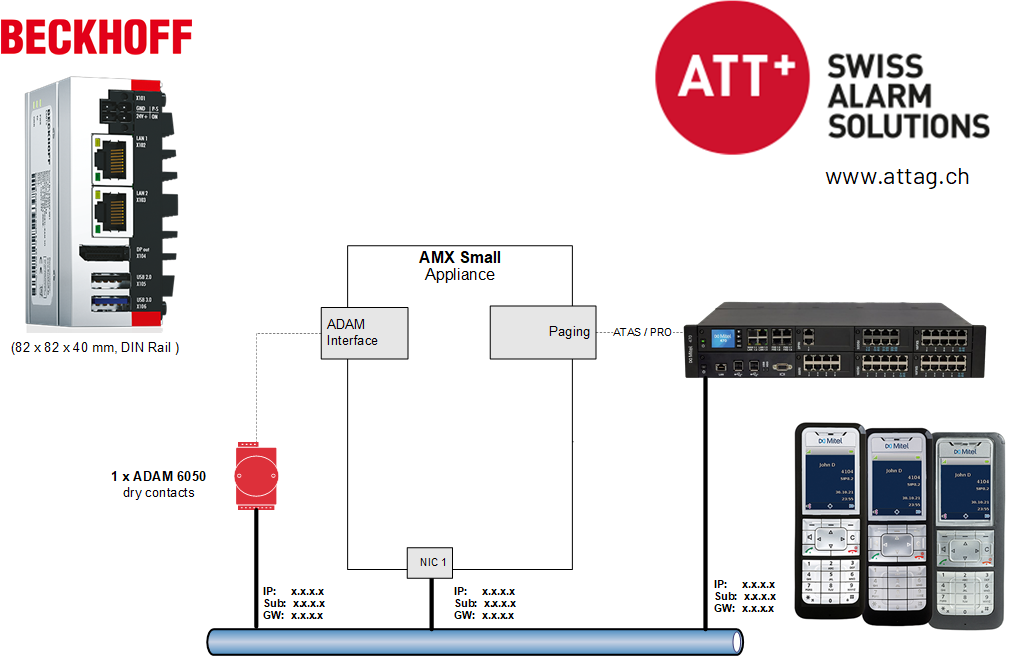 In the pictorial schematic depicted above we show you visually how our AMX Junior Basic solution is used in a Swiss business. It is important to this business that (alarm) notifications are paged to DECT terminals. When using the (PBX) Astra 470 telephone system, messages are received in seconds via the ATAS protocol.